Break Free From Proprietary
Find out why a wide range of businesses and organizations across industries are migrating with confidence to open source software for their mission-critical projects
With Open Source software becoming an important tool, businesses stand to gain in more ways than one. Eclature's Open Source consulting services help clients on designing Open Source strategies, including recommending roadmaps, best fit analysis, product strategy, and architecture across the enterprise.
We have developed solution engines and technical solutions based on open source software technologies stack of Apache, PHP/Python, Linux, MySQL/PostgreSQL, among others.
"Their standard of coding has helped us move our project along quickly and keep us agile enough in the ever-growing complex technology landscape."
-Mr. Albert Hugh Anderson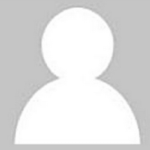 "They are a very proactive decent group of people with the highest work ethic. I have every reason to be proud of your development team."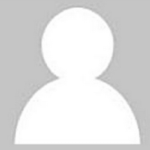 DevOps Cloud Platform: Breaking the Development-Operations Barrier
Take advantage of Eclature's expertise in DevOps technologies that ensures agile delivery for software-driven innovation and convert technical practices into strategic advantages.
Leverage the advantage of customized, scalable and secure business solutions
Open source solutions are one of the best ways to develop your own own customized, dynamic and quick to market applications. Eclature expertise ensures right set of tools that best fit your business requirement, saving both time and money for your company.
Step Forward, Embrace Big Data, Breakdown Silos
With Big Data and Analytics, ignorance isn't bliss anymore. One of the important questions that we get is if one size fits all. The answer is simple: it doesn't.
Step Forward to Breakdown Data Silos
Embracing Big Data and analytics is the first step forward toward making a data-driven or insights-driven culture possible. The insights-driven culture is dependent upon how collaborative the organization is.
By making use of pre-built and ready-to-integrate open source solutions, our highly-skilled technology experts have helped enterprises improve productivity, performance and maximize efficiency.
License-free open source tools are what we utilize to bring down ownership costs drastically. From an enterprise perspective, the cost of scaling up is minimal and hence additional licenses are not required.
From the security and quality standpoint, our comprehensive service ensures open source technologies that are highly secure across the enterprise while focusing on driving financial and technological value.
We develop industry-specific open source solutions and platforms and are tailored for your business. Our clients have better control of the enterprise-grade Open Source application developed.
Take the next step today and discover the Eclature advantage for your open source ecosystem.