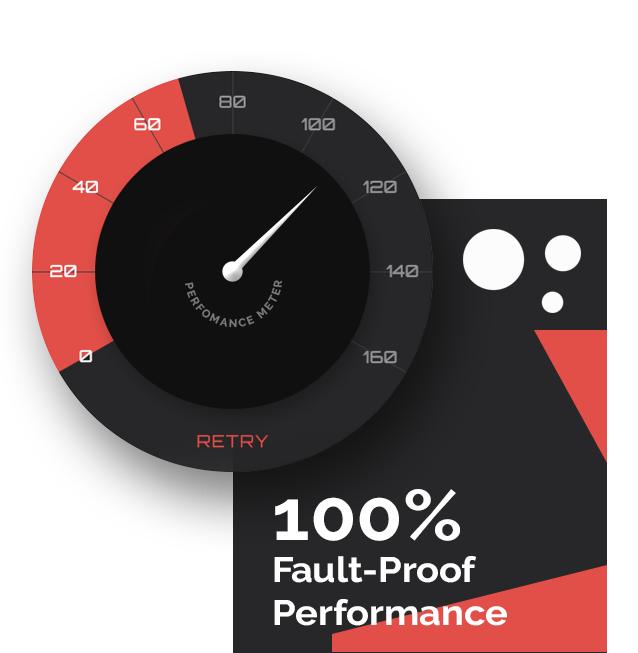 100% Fault-Proof Performance
Ensure scalable, robust and predictable performance of your applications that translate into high end-user experience even at peak loads, and accelerated go-to-market time at reduced testing costs.
Eclature offers domain-focused, quality-driven performance testing service to global clients. Our testing teams provide end-to-end performance testing solutions to ensure your applications perform optimally focusing on timely deployment, reliability, and scalability.
We offer a unique amalgam of traditional and latest services that span a wide range of new generation software systems and platforms such as web, mobile cloud, IoT, and big data. We cover Capacity, Load, Volume, Stress, Endurance, and Component Testing, including production monitoring and consulting. We can quickly expose, isolate, and diagnose bottlenecks that might impact an application's functional specifications and performance.
We provide a complete assessment and understanding of your software's functional specifications to detect and prevent defects and expose potential quality and performance issues before production install.
We have broad experience in providing full-cycle performance engineering and high application service levels across all the SDLC phases. We focus on providing continuous support, problem analysis & bug fixing.
From planning, designing to deploying, our dedicated quality team leverages a solid base of testing capabilities in Agile testing for bug tracking & quality management to evaluate a solution's productivity.
Our diversified technology experience coupled with an optimal mix of outcome-based assurance model, omni-channel UX maturity tests and executable roadmaps, deliver results in a cost-effective way.
UK: Eclature Discusses how Blockchain can Revolutionize Healthcare
Let's start by talking about the history of the blockchain and although this technology is still in a nascent stage, its usage particularly in the domains of cryptocurrency is already well-known.
Eclature Partners With Vellesta Software to Develop Next-Gen Supply Chain Solutions
Eclature, a leading UK-based global IT services provider, announced a partnership with Vellesta Software, a leading provider of supply chain and retail solutions in the US to optimize supply chain solutions and offer system integration services.
AIG Insurance Carrier Selects TCS Eclature for Insurance as Its Core Digital Platform
Eclature Technologies Ltd., a UK-based provider of leading IT services and business solutions have announced that AIG Insurance Carrier, one of UK's leading insurance carriers, has selected Eclature to develop its core platform for digitally transforming its property and casualty group life insurance businesses.
Eclature Named To Winner's Circle by DEFT Research Foundation as Innovation Leader in Smart Analytics
Eclature has been cited as one of the leading artificial intelligence-driven analytics providers in the AI marpketplace. The company is cited for applying artificial intelligence with its capabilities that included advanced analytics, use of cognitive and machine learning techniques.