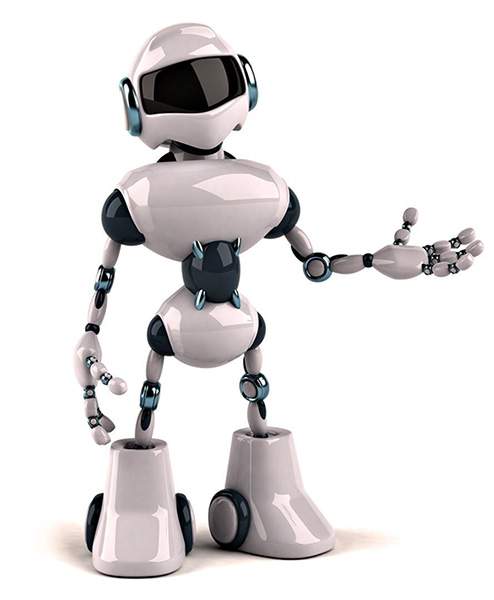 ROBOTIC PROCESS AUTOMATION
Maximize Business Efficacies
Improve the speed, accuracy and efficiency of core business processes by using robotic process automation while reducing latency and driving higher levels of productivity
Eclature partners with organizations to build innovative business process automation solutions powered by emerging technologies like Robotics Process Automation (RPA), Artificial Intelligence (AI) and Machine Learning (ML). From robotic process automation to building chatbots and bot-enabled processes, we've established a structured approach to build tried and true RPA solutions. Our automation consultants assess, strategize, design and implement RPA integration and support model to drive enterprise-wide transformation.
We have successfully rolled out RPA programs with top enterprises across the globe. Our RPA Center of Excellence creates client-specific RPA roadmaps to implement cognitive intelligence-enabled solutions.
Dedicated RPA Specialists
With hands-on experience in industry-aligned proofs of concepts (PoCs) for different industries, our dedicated product specialists develop cognitive-enabled smart systems that can save costs up to 80%.
From designing, engineering to testing and support, our end-to-end delivery capability help you achieve automated intelligent enterprise systems enabling increased productivity and enhanced efficiency in business processes.
With a pedigree of strong engineering values, our RPA specialists are highly analytical problem solvers. As trusted partners, we leverage our domain expertise and best practices to implement tailor-made robotic solutions.
We deliver high-value software solutions the fastest
By adopting a client-centric approach and new processes, Eclature accomplishes that feat. We excel in faster time-to-market and accelerate product development.
To help our customers succeed we apply passion
Everything we do it with enthusiasm, passion, and commitment to go the extra mile – —for our clients, our communities and our organization.
Top American Medical Group Transforms Existing EHR Application
Eclature delivers technology-based reporting system that incorporates operational efficiency and flexibility for their clinical trials, a reporting system that utilizes simple and intuitive navigation.
Insurance Market Leader Goes Mobile and Streamlines Policyholder Information
The Insurance Carrier wanted to raise the bar by embedding total customer centricity into the mobile app on Android & iOS platforms of the future. We helped them deliver the most relevant, up-to-date information to its loyal user base.
If you're exploring ways to use RPA or looking to improve your current implementation,
Eclature can help. Contact one of our experts.