Data Available With a Touch
Microsoft Dynamics is a highly effective conduit for eradicating operational data silos, making effective marketing campaigns, and simplifying your business processes with intelligent reporting and dashboard
With Eclature's expert skills and knowledge in various MS Dynamics AX/NAV/CRM/GP/RMS/SL implementations, we can help you synchronize your data with all your other applications in real-time. Our easy-to-use, proactive business applications can empower your people with intuitive tools they need to make smart decisions and manage your entire business. We are a tried, trusted and reliable technology partner to work with. We have you covered!
Optimize Business Operation
We can help you transform your historical data silos and processes into actionable business insights. Our experts can unify CRM and ERP capabilities into a software functionality that drives business value.
Industry Specific Solutions
Whether it is cross-channel order fulfillment or customized promotion engine that offers sales growth, our scalable architecture and functionalities can provide operational ease and customer satisfaction.
We have the technological expertise to rapidly deploy CRM integration modules in days not months. We provide Dynamics CRM both as on-premises software or online through the software-as-a-service offering.
Unique Productivity Solutions
We offer next-generation business applications for industries such as retail, manufacturing, service, and financial services; applications that streamline operations and cut costs to drive business revenue.
Case Study – Client Story – News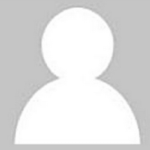 "I will highly recommend their technical expertise in Java, asp.net, PHP, Ajax and database programming, besides their expertise in SQL and Android is exemplary".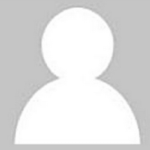 "We'd recommend them to others and will definitely hire him again to start work on other platforms. I got more than my money's worth!"
Microsoft Dynamics Enables Economies of Scale for European Paints Manufacturing Company
Dubai-Based Firm Connects People, Products, and Data with Microsoft Dynamics 365
ANPAM ZCFO provides asset, fleet, and facilities management solutions mainly to clients in the Middle East region. The company wanted to get digitally transformed to make its IT environment more secure, become cost-efficient.
New Approaches for Digital Transformation
In today's Industry X.0 era of smart, connected and efficient business, digital is reinventing industries. This new ecosystem of going digital or being digital has brought on a new mandate for businesses to become more intuitive, agile, and transparent.
Take the next step today and discover the
Eclature advantage.