How artificial intelligence will accelerate decision making, improve business processes, reduce costs and drive incremental growth
AI can deliver high-impact business results by solving all your business problems across every industry. It has evolved from a hot new trend thing to a seamless enabler of business transformation as companies start to recognize its strategic importance and its positive impact on how businesses run, compete and thrive.
We are in the forefront of helping companies adopt AI as their seamless enabler for their business strategy. We specialize in providing an AI-as-a-Service (AIaaS) implementation framework that embeds AI across the entire enterprise. The end result? Real and sustainable benefits that transform the relationship between people and technology.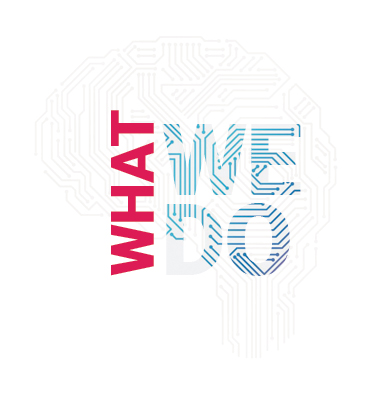 AI machine learning driven solution helps reveal check frauds and scams for banks
Address Supply Chain Challenges Using AI Solution
How Artificial Intelligence (AI) technologies can help address supply chain challenges for the manufacturers, distributors, etc…
Redefine Cost Optimizations with AI, RPA & Machine Learning
The future is AI. The future will belong to enterprises that smartly apply Next-Gen disruptive technology solutions that will allow optimizing and automating their processes and strategies.
Reinventing Operations with Intelligence
We identify practical enterprise applications of AI to automate business processes with intelligence. Not just automating the business process but also employing cognitive services that drive operational efficiency and business outcomes.
Transforming Business Processing Services
We leverage emerging new technologies to help companies improve their business process productivity. Using intelligence and data, we evaluate past and current performance data to identify which lead to failure and which improves success.
Generating Real-Time Insights
We use BI and Data analytics to unleash the power of data that generates real-time insights and alerts to unlock breakthrough business outcomes. Our teams architected stream analytics solutions on time and within budget.
Combining our deep learning expertise and unique industry understanding, we assist clients realize their AI agendas from strategy to results. Our design and oversee mechanisms help improve existing business processes.
Need help getting started with an AI initiative?