Latest Updates on Intelligent Testing

We provide an AI-powered Intelligent testing company
Redefining Testing Targets!!!
Testing always takes the first place when it comes to the promise of delivering end-product excellence. Intelligent testing can be termed as a mastery of quality assessment with a touch of experience in anticipating market performance and business value assessment. Intelligent testing services can speak a lot about the industry value and performance. Cost-cutting, along with quality standard elevation, is a challenging task which Eclature considers to master at any point in time. We have successfully implemented real-time projects which have drastically brought down the product delivery times lines within expected budgets. We deliver intelligent testing solutions as a part of our consulting process across various countries and contribute professionally towards global product performance quality enhancement.
Eclature masters in dealing with App Testing and Performance Testing from core levels laying the path to quality engineering with high-end technologies.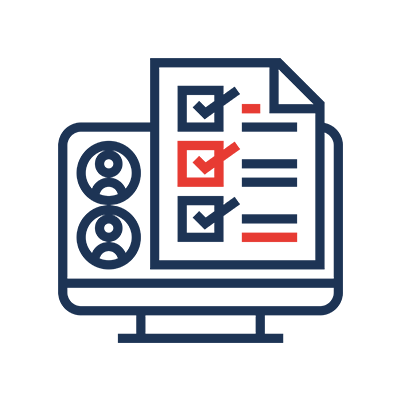 We are Global Intelligent testing services company
Digital Testing

Digitalization is in the air now, and the present world is almost on the verge to be known entirely as Digital Planet. Here comes the dire need to assess the vast online data and also monitor the quality of online transactions.
Moreover, digital payments are a part of our daily life, which requires the utmost trust and eminent technical capabilities to maintain the security and quality of financial activities. Digital testing plays a significant role since the development phase to the delivery phase. When AI is infused into predicting and analyzing the testing standards, product delivery excellence has away always to emerge out.
Security Testing

There is always a black eye watching your cyber activities irrespective of your domain or ecosystem. The increasing demand for digital dependence is the sole reason for the increased cyber-crime rate, and it is never acceptable to ignore the safety and security of your application as security is the vital factor which rules other aspects of any software product or application. The robust firewalls, the vulnerability checks, patching the loopholes, regular security assessment, penetration testing, etc. contribute altogether to shape the security testing
Core Testing

The ability to unveil the hidden flaws from the core functionalities of any module and assess the respective quality standards is known as core testing in software terms. This is only possible with in-depth root analysis aided with high technical expertise. Intelligent testing paves the path for core testing as an integral part of being carryout out when dealing with sensitive applications.
AI Testing

Artificial intelligence can help you with the right predictions while analyzing the big data and also suggest the most appropriate as well as an optimized way to deal with the complex scenarios. Artificial testing mostly takes its role in assessing the performance of the application and also judging the load of the respective user. AI testing also detects the errors which can't be quickly veiled out by human brains, thus, assuring more accurate testing of applications than ever.
What we do with Intelligent Testing Solutions
Eclature is known best in delivering excellence. We know when, where, and what can impact the end business results and how best we can bring the desired quality outputs with our experience and expertise. An intelligent testing domain is one such are of eminence, which has no boundaries and has deeper insights when assessed further. We have the required technical caliber to address the global quality testing issues with smart solutions. Eclature binds towards core commitment while implementing intelligent testing strategies. We have successfully gained the trust and appreciation of our global clients in our journey.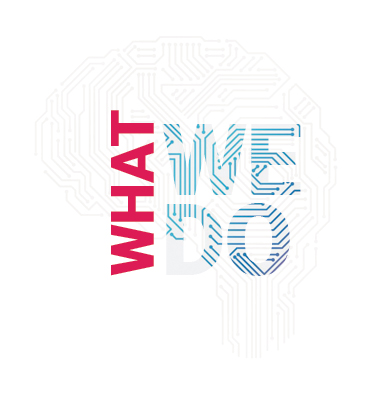 Assures unique change powered with industry best testing practices at all levels of working modules. We strive to deliver efficiency based intelligent testing solutions with positive business returns. Testing in all forms is carried out at ease at Eclature with supported technical capabilities and experience at its best.
Global exposure enables us to have a wider overlook, which helps us to design the best-optimized testing methodologies based on the scope and requirement of the client. Our quality engineers collaborate with trending business analytics, cognitive tools, and automation flows to deliver the best possible results.
It helps to assess better, and we rely on most dedicated plans while picking up the challenges. Eclature never misses an opportunity to evaluate the quality check of each module in various ways possible, assuring integrity at all checkpoints.
Solutions which serve best
Has its expertise spread across various platforms and helps in addressing solutions in different notions. We excel in dealing with trending App testing, Mobile Testing, ERP testing by implementing the most challenging quality standards.
Industries Using Intelligent testing
Our approach to Intelligent testing
Eclature deeply checks for the underlying bugs and loopholes of the web application by implementing progressive web application testing before launching it into live mode.
Checks for consistent and competing factors like security, scalability and stability of the desktop applications.
Assess and analyses the performance factors of mobile applications to improve the market standards of product presentations.
Load testing, volume testing, scalability testing, security testing, etc are understood and necessary performance factors are further improved.
Application security testing
Overall application security checks are analyzed by implementing the vulnerability testing methods, loop wholes identification and patching.
Our professional team designs and develops the customized test automation scripts and suits which addresses the real-time challenges.

"We'd recommend them to others and will definitely hire him again to start work on other platforms. I got more than my money's worth!"

"Their standard of coding has helped us move our project along quickly and keep us agile enough in the ever-growing complex technology landscape."
Haven't found what you like? feel free to contact