Enabling Companies to Leverage the Power of IoT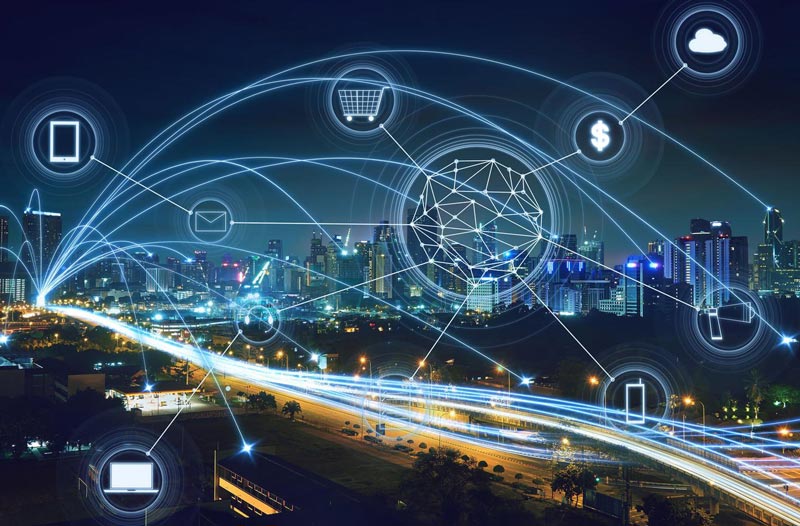 For businesses and industries, the most impactful megatrend is the proliferation of the Internet of Things (IoT) as a fast-emerging ecosystem to deliver significant business benefits. Many companies world over are leveraging the landscape of connected products as global spending on IoT initiatives has risen almost exponentially – and the trend will only grow.

More importantly, IoT as a digital technology is enabling companies to reinvent new business models paving the way for growth opportunities and become more operationally cost-efficient. Therefore, it is increasingly becoming important to bridge the physical-digital divide to drive business value from IoT-enabled investments.

Accelerate Your Business Transformation with IoT
Eclature has leading industry experience with a variety of IoT applications and use cases to deliver top-notch solutions. Our talented IoT technology consulting specialists help you think through the best approach on how to improve your asset utilization, speed up your time to market, enhance process efficiency and improve organizational productivity from new business models and services.
From defining your IoT strategy, designing new platforms, building and testing to launching new and innovative products and connecting and automating operations that will transform your IT capabilities, we can integrate traditional infrastructures with the new level of systems and capabilities that can identify areas where it can offer significant benefits.
Our IoT service offerings include:
IoT Strategy: Needs Analysis, Business Alignment​

Business Process Modeling: Assessment, Transformation Roadmap

IoT Platform Design Blueprinting: Operating Model, Governance

Agile & Continuous Delivery: Native, Mobile Application Development

End-To-End System Integration: Architecture, Governance, Compliance

Platform Testing/Automation: Application Automated Testing

Managed Services: Application Management, L1/L2/L3 Support
Want to drive your digital transformation by gaining insights from your connected devices?