Intelligent RPA Solutions for Enterprise

Robotic Process Automation (RPA) enables enterprises to create a digitally intelligent workforce for doing repetitive and manual mundane tasks with much higher efficiency and with zero errors. Eclature's end-to-end RPA implementation and support services have enabled numerous organizations to orchestrate new and innovative ways to boost their overall employee productivity, operational efficiency and increase in revenues.

By leveraging Eclature's test automation IP/accelerators, reusable frameworks/libraries, industry trends and best practices developed by the ACoE, organizations have reduced developing test automation efforts by over 80%, saved script development efforts by more than 50%, and reduced regression testing efforts by more than 70%. We are agile, flexible and can assist with proof of concepts (POC)/project requirements for customers to understand how robotic process automation and smart analytics ensure that organizations get a faster return on their RPA investments.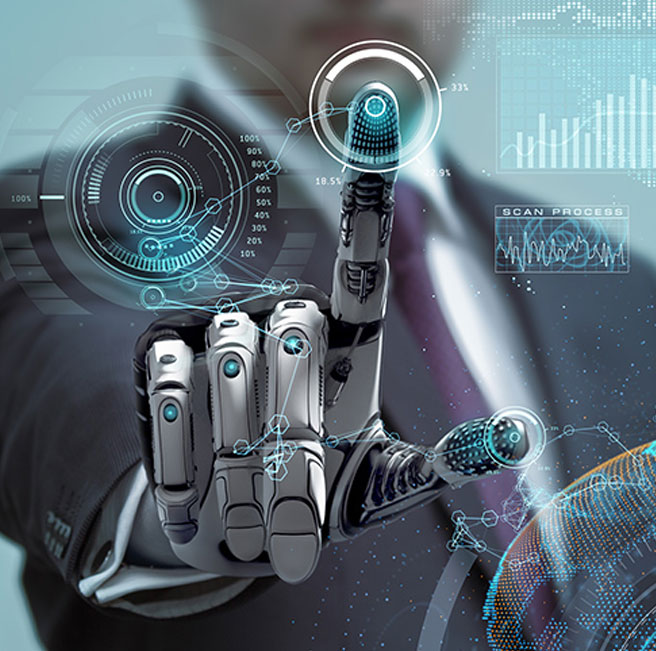 Elevate Your Business to Reach New Efficiency Levels

As a first step, we identify your current process inefficiencies and suggest the best automation candidates, then we optimize the processes with attended and unattended automated tasks and workflows and finally, we measure the effectiveness of existing automation. Identify, Measure and Optimize forms our comprehensive Robotic Process Automation (RPA) testing procedure. The end result? An exhaustive list of business processes that is eligible for faster, easier and more efficient development and deployment of RPA.

While there will always be more processes to optimize and improve, optimizing your business processes is an iterative practice. From the most common tasks that your employees perform to the least common complex cases, Eclature's enterprise-class RPA solutions is more than just a one-trick pony. When it comes to providing complete visibility of all your business processes (regardless of complexity), the RPA software goes beyond simple automation to empower intelligent decision-making and change the way you work.

Key AI-based RPA strategies that create virtual workforces (software robots) to drive business agility and efficiency, resulting in significant customer ROI and breakeven timelines of your RPA projects include:
Conduct Readiness Assessments
Developing Automation
Roadmaps
Define Governance Frameworks
Tool Selection
& Deployment
Want to optimize your business processes to minimize costs and maximize efficiency? Our intelligent RPA automation solutions can help you achieve that.