IoT Devices:
IoT devices are the innovative creation of human beings to give us a luxury lifestyle. From research, 7.2 billion people are present on Earth and around 20 billion smart devices are used by humans. Since 2015, the demand for IoT devices is rapidly increasing. It is found out that a huge number of IoT headquarters are present in the USA and also the people of western countries are adopting this technology.  
Let's concentrate on the following sectors where IoT works best. 
Wearable

Smart homes

Vehicles

Manufacturing

Supply chain

Agriculture

Healthcare

Energy
Top 10 IoT devices:
1.    Google smart home: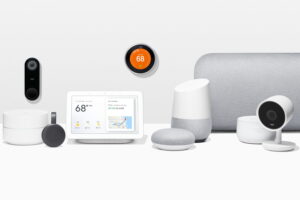 Google smart home voice controller has a lot of interesting features. You can start your day with it. You can plan and track your day as per your wish just with your voice. You can manage alarm, media, lights, volume, planning, and entertainment automatically within a second. 
2.    Amazon dash button: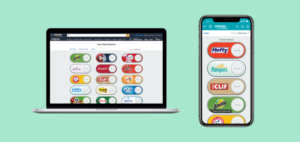 Amazon dash button is a small IoT device which is used for ordering consumer goods through online. It has a barcode scanner as well as a voice command device. Generally, it helps the house owners to reorder the necessary product that they use frequently. This must be configured to the particular item that needs to be frequently ordered. By linking to a Wi-Fi signal, you can do all these processes. 
3.    Amazon echo plus voice controller: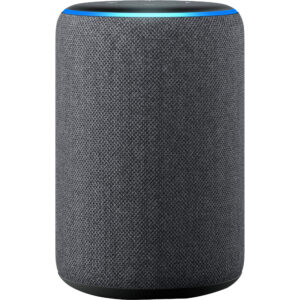 Again, Amazon's echo plus is a very good Amazon IoT product that helps you achieve control over your home. To get your job done, you can offer the device voice command. For you, it can play music and also connect to external gadgets such as speakers or headphones. 
4.    Kuri mobile robot: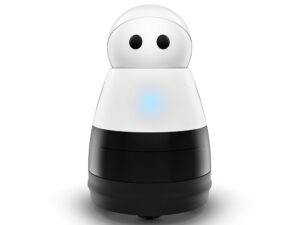 Kuri is a famous, tiny and adorable home robot. When you give a command, it will follow directions. It is generally intended to capture your everyday moments in your home. It has a sensor touch and HD camera to capture the moments and with its evolving colour, you can also understand its state of mind. 
5.    Doorbell cam: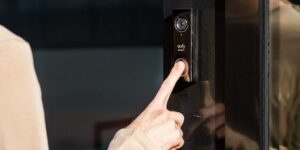 The intelligent doorbell cam is an innovative IoT invention that helps homeowners by notifying them when visitors arrive at the doorway or pressing the doorbell. It enables owners to watch the visitors and speak to them. Some smartphone apps can make it possible nowadays. 
6.    Smart light switches: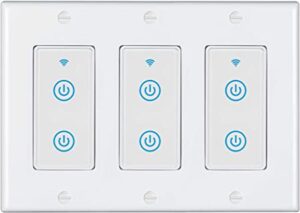 Smart light switches allow you to remotely control the light of any room (anywhere) via a smartphone application. Your light should be connected to the Wi-Fi network, so you can only do that. You can also alter your choice of light colour. Easy to install and restart. 
7.    Smart Lock: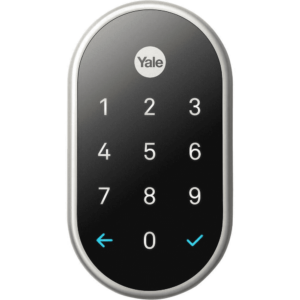 A smart lock is also a commonly used IoT tool to prevent strangers from keeping your home secure. These devices are designed to allow you to access it from anywhere without any trouble. It also provides you with the update, whether or not the gate is successfully locked. If the door is not locked accurately, then you can lock it right away through the mobile application. There's no chance of missing the keys. When approaching the gate, the smart lock can feel the presence of the user. 
8.    Air pollution monitor:
Air pollution monitor measures the purity of the air that we breathe. It enables us to identify the polluted region and it shows all the information related to air pollution. 
9.    Easy temperature control: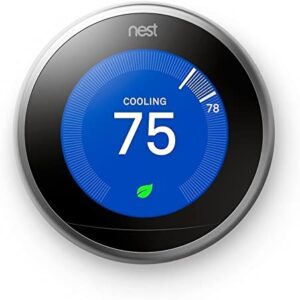 This smart temperature control enables smart temperature controlling according to our daily routine. It has so many smart features to control the temperature remotely. It saves energy and compatible with a lot of other devices. 
10.    Smart plug: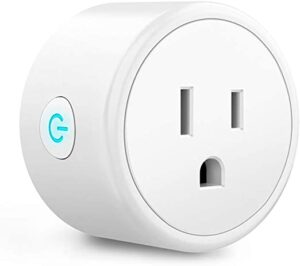 Smart plug allows its user to automatic turn on/off the devices remotely from anywhere. Installation is very easy and is compatible with many other devices like Alexa and free voice control from Google.